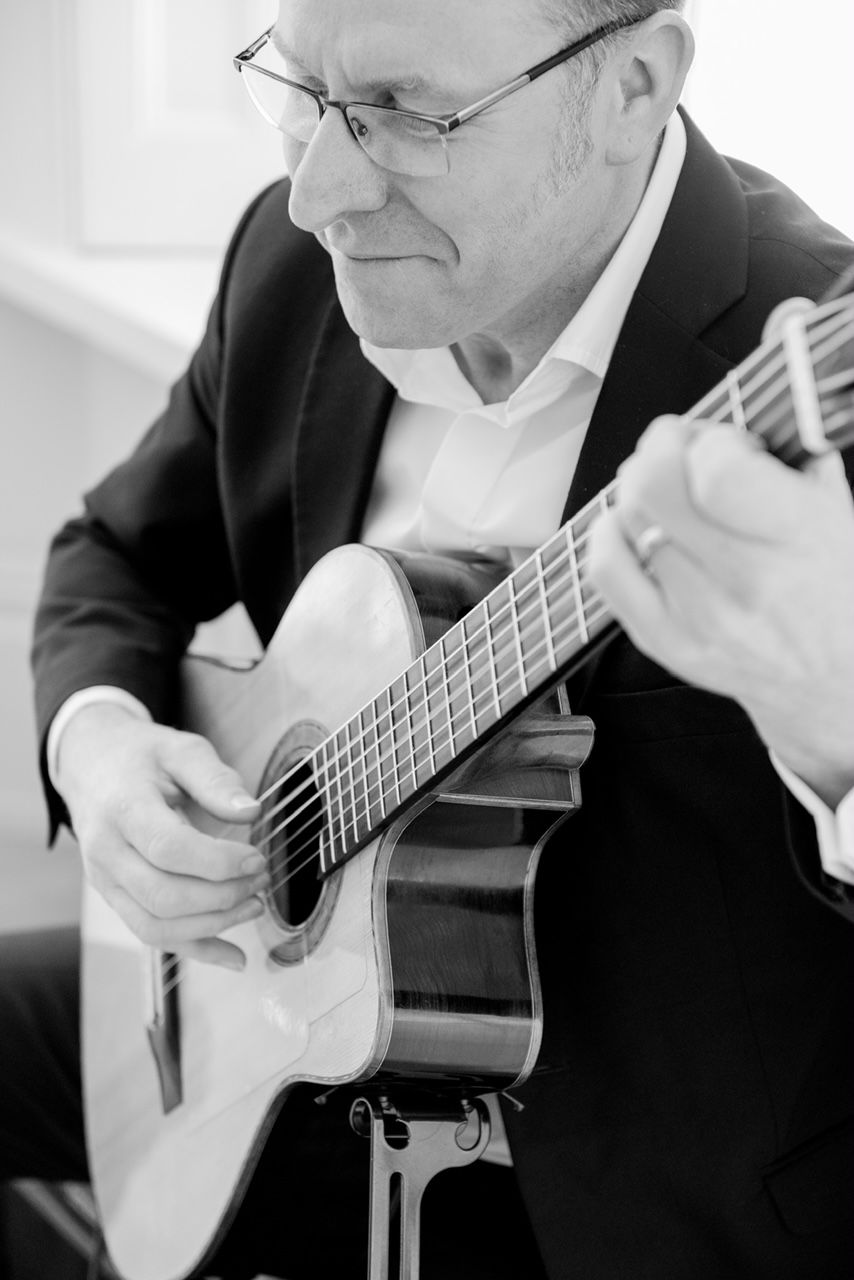 I've been immensely lucky to have made my career as a musician over the last 25 years - playing for concerts, weddings, and various other events. I always feel it is a great honour to play for someone on their special day, be it a wedding, a birthday, or any type of occasion.
I would describe my playing style as predominantly Classical with a Flamenco influence. I particularly love Spanish guitar music, but my repertoire consists of music from many genres; largely built from my favourite requests over the years, and of course the pieces I love.
Over the years I have played in many different bands and ensembles, playing different styles ranging from classical and folk, to soul and rock & pop. Naturally those influences have stayed with me and helped to shape my character as a musician. Like most people, I love many different music genres & I aim to be as versatile as possible with my own performances. A very good friend of mine once said of me that I'm a 'Jack of all trades, and a master of some!' To be fair - I did say he is a very good friend!
I also love teaching people to play the guitar. I mainly teach younger children from beginner level, but I also have adult students as well. For more information about lessons please do get touch.
Photographer: Rebekah Robert Photography